days
hours
minutes
seconds
days
hours
minutes
seconds


Apply the coupon code CM2019 to receive 40% off InCorp's preparation fees for the following services:
Coupon code applies to InCorp fees only, additional state fees will apply. There is no limit to the number of entities to which the coupon is applied. Offers are not valid towards existing service. The coupon cannot be combined with any other promotion or price match. If an order is placed for an entity already represented by InCorp, the sale price will not replace the renewal of service fee(s) due. Offers are for Secretary of State filed entities only. Excludes USVI, and Special State agencies. Standard rates will apply to the renewals starting the first of the month one year from the order date. Offers valid for orders placed by 11:59 pm Pacific Time on 12/6/2019. If you have any questions please call our sales team at 800-246-2677.
Online ordering is always available 24/7 during the holiday weekend, however, customer support will be unavailable during the Thanksgiving Holiday, returning Monday, Dec. 2nd at 6 am PST.
How To Apply The Coupon Code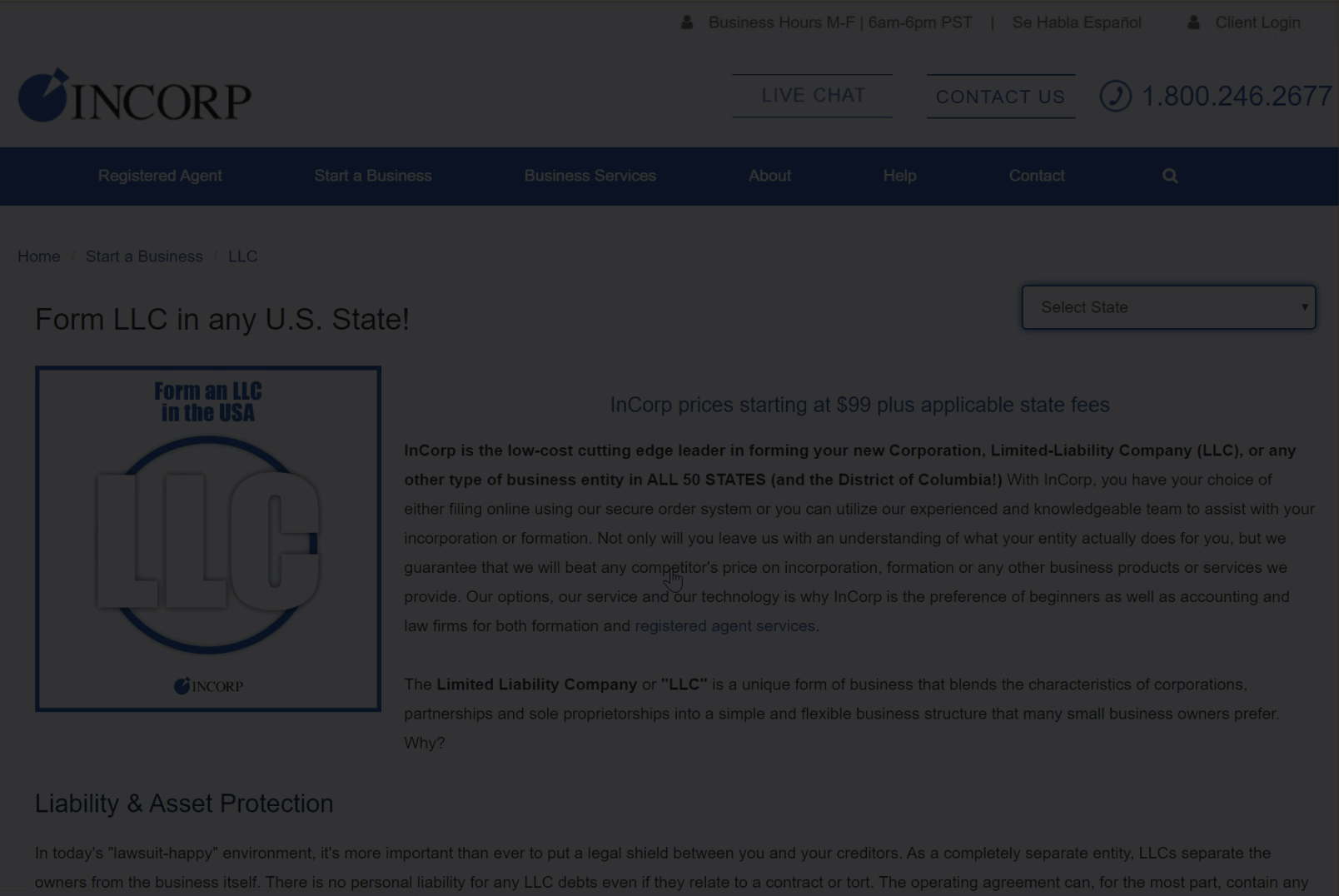 At

InCorp.com simply click on an "Order Now" button for any of the following: Entity Formation, Foreign Qualification, Dissolutions, Amendments, Reinstatements, or EIN.
If you have never ordered from us before, click on "No, I am a new customer"

to reach the order form. If you are a returning customer please login first.

The order form will allow you to build and price a specific service, with a coupon code, and include your specific state fees. Also giving you a quote at the top of the page!

Watch the short tutorial video above to see how the order form works on our website!

If you are happy with your order, simply complete the order form to file your new business or services!

You can also call 1-800-246-2677 to place your order over the phone. Customer service re-opens after Thanksgiving Weekend on Monday 12/2/2019 at 6am PST.
Step-By-Step Order Instructions